Welcome to Green Blood Wiki
Welcome to the Green Blood Wiki, a Wiki dedicated to everything about the manga Green Blood that anyone can edit. Please help us by creating or editing any of our articles!

We currently have 2,046 edits to 95 articles and 393 images on this wiki.
Introduction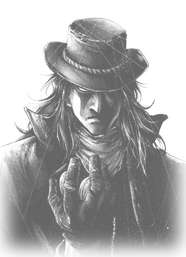 The end of the civil war signalled the start of the industrial revolution in the United States and immigrants from all over the world travelled to find their American dream. But what awaited the majority of them was poverty, discrimination, and hopelessness. Manhattan, New York was full of immigrants flooding through the ports and the 6th district, Five Points, was considered at the time, the world's worst slum. The mobsters corrupted the entire area, including the police by paying them off; Five Points was the mob's territory and they were the law.
But even Five Points, where there seemed to be nothing but robbery, prostitution, and murder, showed some signs of hope. Luke Burns was an honest and righteous teenager who realized that the mob was the cause of their harsh lifestyle and that joining the mobsters would not bring him the American dream. But his older brother, Brad Burns, had become an assassin for the biggest mob group of Five Points, the Grave Diggers, a secret he kept from Luke for his own protection. Brad was known as the Grim Reaper and his reputation preceded him as a ruthless and skilled killer.

Affiliates
If you would like to become an affiliate of Green Blood Wiki, contact us.